Introduction
The Class 43 is an iconic train model that has become synonymous with power, speed, and reliability. Known as the High-Speed Train (HST) or InterCity 125, this locomotive has left an indelible mark on the railway industry. In this article, we will delve into the fascinating features and history of the Class 43.
History and Development
The Class 43 was introduced in the mid-1970s by British Rail in response to the demand for high-speed travel between major cities. The design was a collaborative effort between British Rail Engineering Limited and the industrial design firm Pininfarina. The result was a sleek and aerodynamic locomotive capable of reaching speeds of up to 125 mph (200 km/h), hence its name, InterCity 125.
Features and Performance
One of the defining features of the Class 43 is its power output. Each locomotive is equipped with two 2,250 horsepower diesel engines, which provide an impressive acceleration and sustained high speeds. The train's excellent acceleration allows it to quickly reach its top speed, making it ideal for intercity travel.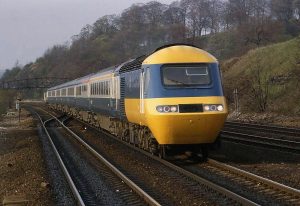 In terms of passenger experience, the Class 43 offers a smooth and comfortable ride. The suspension system minimizes vibrations and ensures a stable journey. The train's design also incorporates advanced noise reduction technology, reducing noise levels both inside and outside the cabin.
The Class 43 is known for its reliability and longevity. Over the years, these trains have demonstrated exceptional performance and endurance, serving millions of passengers across the United Kingdom. Their robust construction and regular maintenance have contributed to their longevity, making them a symbol of reliability in the rail industry.
Legacy and Future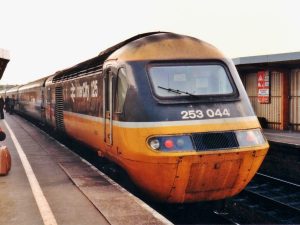 The Class 43 holds a significant place in the history of British railways. It played a vital role in revolutionizing intercity travel, reducing journey times, and providing a comfortable experience for passengers. While newer train models have been introduced since the Class 43, its legacy lives on.
In recent years, efforts have been made to upgrade and modernize the Class 43 trains. These upgrades aim to improve energy efficiency, reduce emissions, and enhance passenger amenities. By integrating modern technology and sustainable practices, the Class 43 continues to adapt to changing times while maintaining its position as an icon of rail travel.
The Class 43, or InterCity 125, remains a legendary train model that combines power, speed, and reliability. With its sleek design, impressive performance, and long-standing service, it has left an indelible mark on the history of British railways and continues to captivate passengers as it evolves to meet the demands of the future.